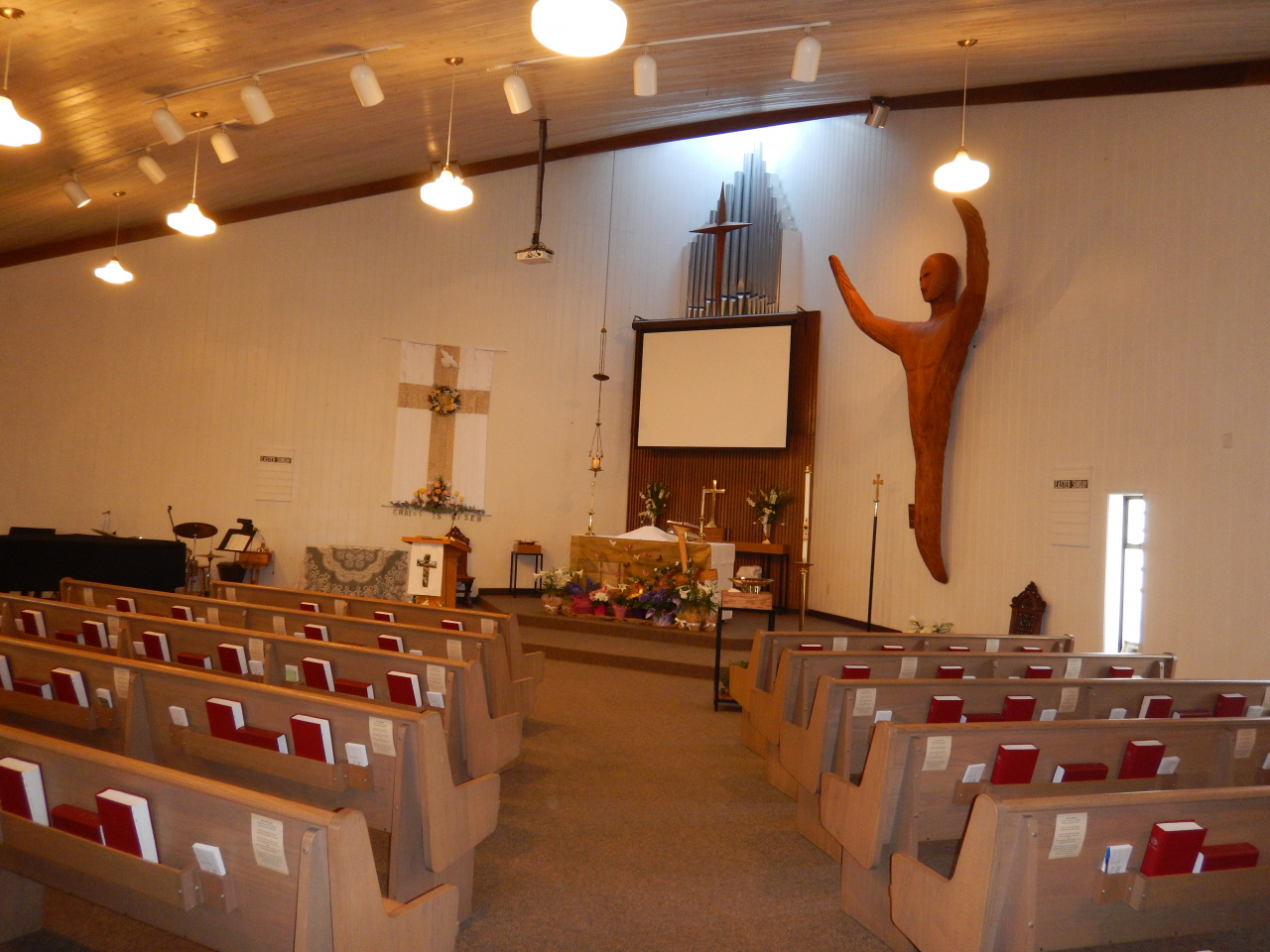 The Sanctuary
Description: A large room with an arched ceiling. Very good acoustics and equipped with audio-visual equipment (projector, microphones, speakers, computer for running projector), piano and organ.
Capacity: 200
Updated Capacity: 100
Cost: $40/hour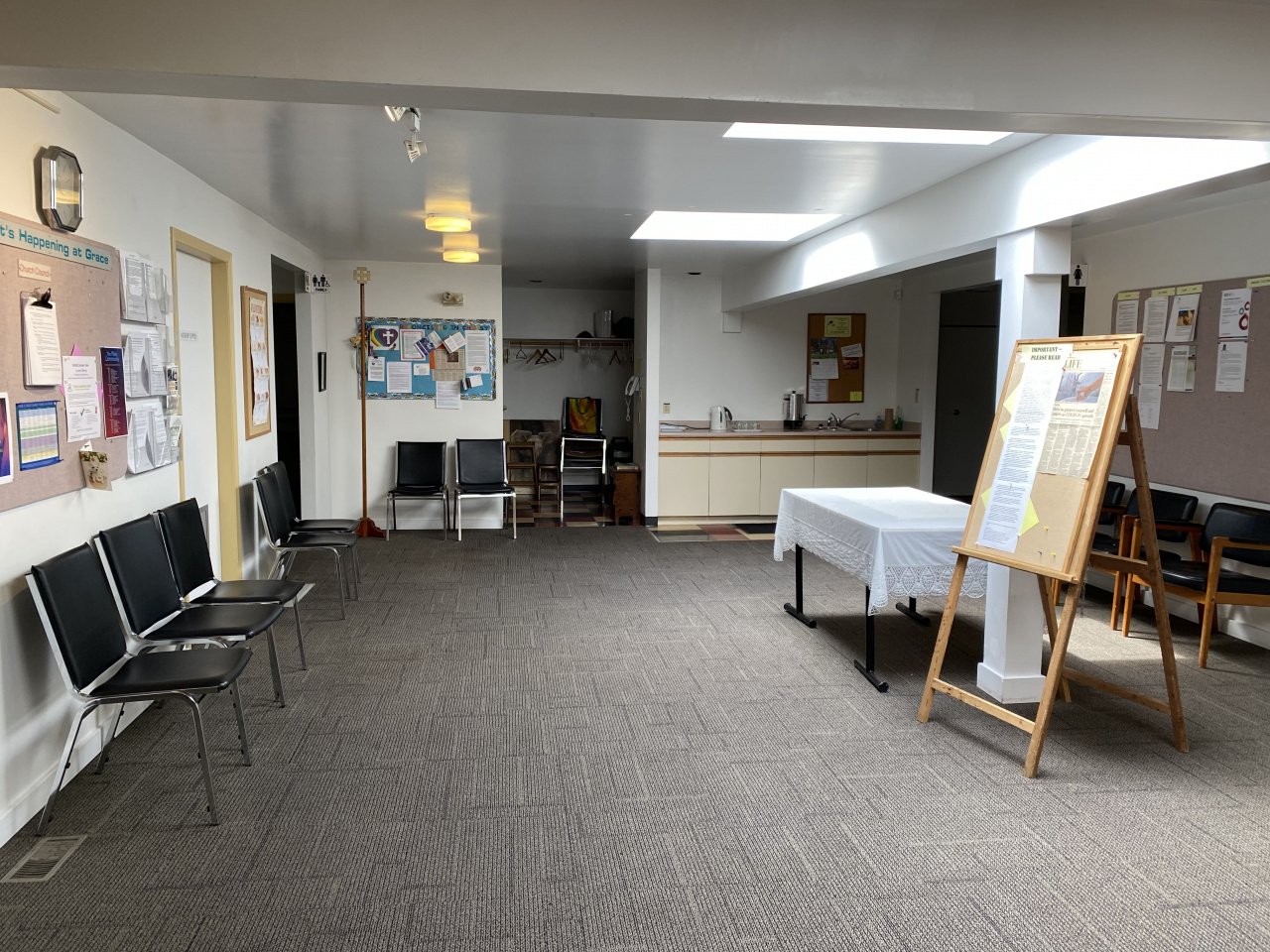 Narthex
Description: A casual gathering space outside of the Sanctuary. Can be booked independently or in conjunction with the Sanctuary to provide a gathering area after an event.
Capacity: 35
Updated Capacity: 35
Cost: $25/hour
Sanctuary and Narthex may be booked together for $60 an hour.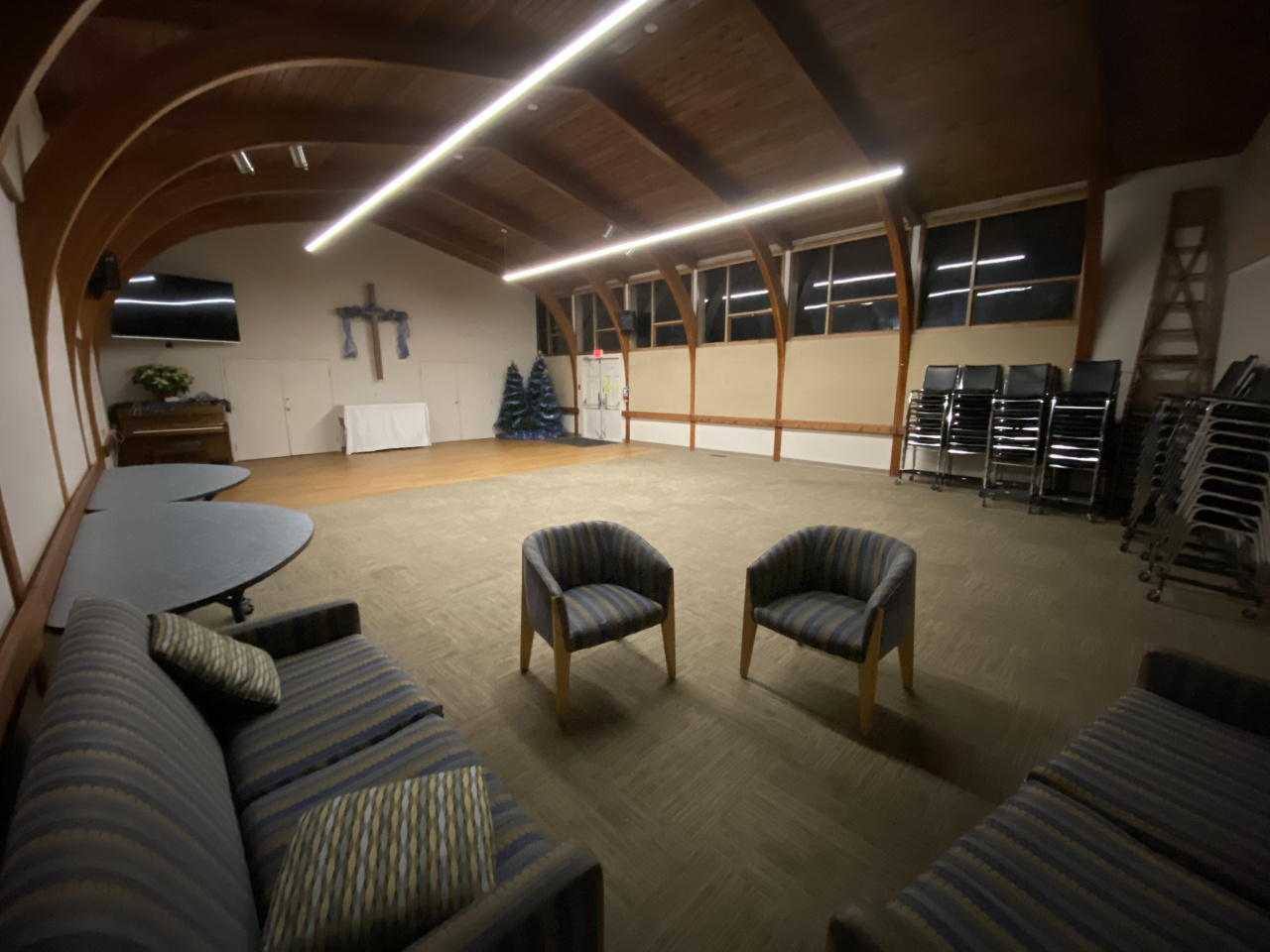 The Hall
Description: A large room with flexible seating and table arrangements. Room is also equipped with a piano. Adjoining kitchen is equipped with a commercial dishwasher. The use of the kitchen is optional but must be reserved in advance.
Please note the kitchen is unavailable during the COVID-19 pandemic.
Capacity: 100
Updated Capacity: 50
Cost: $30-45/hour (without/with kitchen)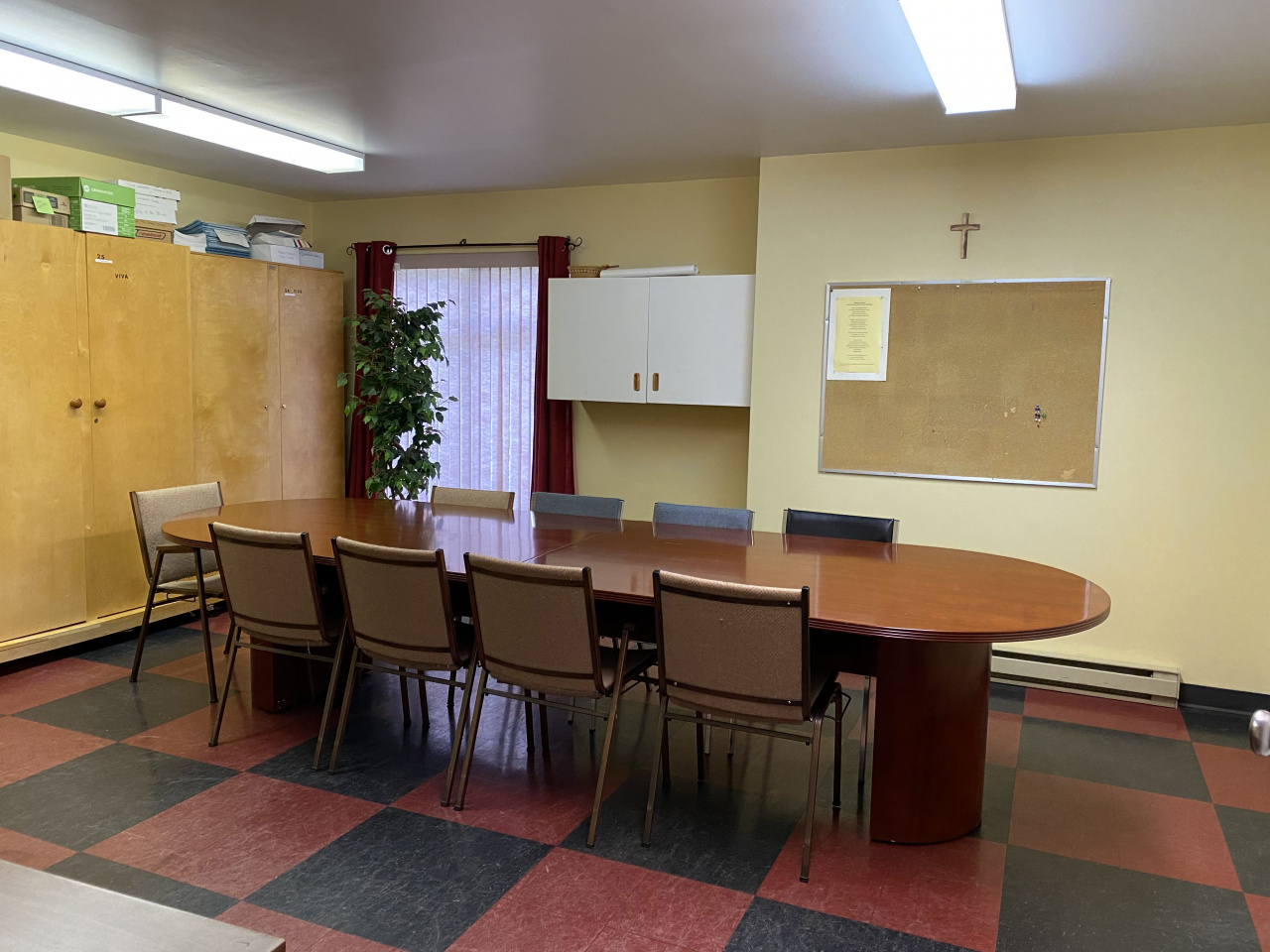 Meeting Rooms
Description: Board room and casual meeting spaces with various capacities.
Capacity: 8 - 15

Updated capacity: 8 - 15
Cost: $25/hour